Sonoma's Reopening Revs Up With Pride As Queer Wine Lovers Return To Wine Country
Summer in Sonoma County is going to be fabulous!
Visitors flocked to the wineries Memorial Day Weekend, the first unofficial weekend of summer vacation, signaling the near end of the global pandemic at least in sunny California.
The Golden State reopened June 15. Today's reopening date means a majority, if not all, pandemic restrictions will be lifted statewide.
Despite the state's reopening, the pandemic is not completely over in local counties, especially in counties that attract visitors from all over the world. Wine country and other popular destinations can still impose various restrictions, including making reservations and maintaining social distancing and mask wearing requirements.
Sonoma County is one of those counties. Prior to COVID-19, 10.2 million visitors came to Sonoma County in 2019. If you are planning a trip to Sonoma's popular wine towns, check out local rules. The rules change daily, so it is good to check them while planning and during your trip.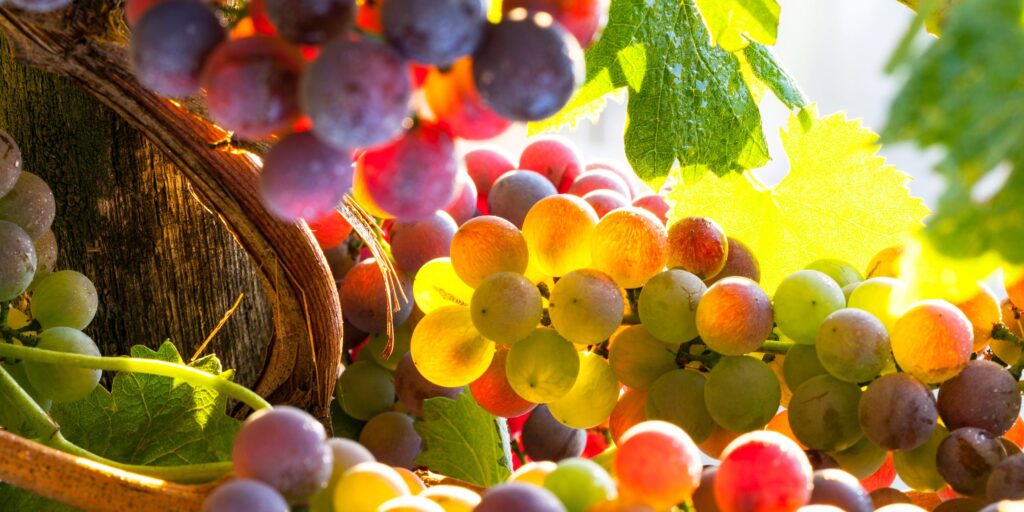 Like many travel experts, the pandemic temporarily clipped my wings and kept me grounded for 15-months, but now it is more than time to hit the road.
Heading to wine country was a regular weekend escape for us, so there is no better way to kick-off the pandemic blues other than dusting off our suitcases and heading to Sonoma to celebrate Pride in wine country along with enjoying some wine tasting.
Normally, travelers go to California's wine country to get away from the hustle and bustle of city life, but not for us this trip. My girlfriend and I have had enough of self-imposed isolation for the time being. After months of limiting who we saw and spent time with, even I, who relishes my alone time and space, needed to get out and mingle in the community with friends and acquaintances.
Rosé Outlook
There is no better way to do that than laugh, eat, and be entertained with rainbow feathers, glitter, and queer comedy at Sonoma County Pride.
Sonoma has been celebrating Pride throughout June, but some of the best events are happening within these next two weekends.
I suggest kicking-off your weekend in Sonoma with an evening of laughter at The Laugh Cellar's night of comedy with Amazon's "Smothered" co-star Jason Stuart at Deerfield Ranch Winery in Kenwood, California June 18.
The actor, author, and comedian also co-writes and co-produces the hit comedy show, "Smothered," with Mitch Hara. He also has a new stand-up comedy album, "I'm the Daddy And I Have Candy." It is sure to be an incredible night of laughter. Tickets are $28 in advance and $35 at the door.
If you miss The Laugh Cellar's Pride Month show, you definitely will not want to miss its 5th Annual Wine Country Comedy Fest July 16 and July 23.
Aidan Park headlines with Pauline Yasuda and Gina Stahl-Haven at The Meritage Resort and Spa in Napa July 16. Shawn Pelofsky headlines with Jessica Inserra and David Roth at the Landmark Vineyards in Kenwood on July 23.
The Meritage is celebrating its 15-year anniversary with 15% off a 3-night stay.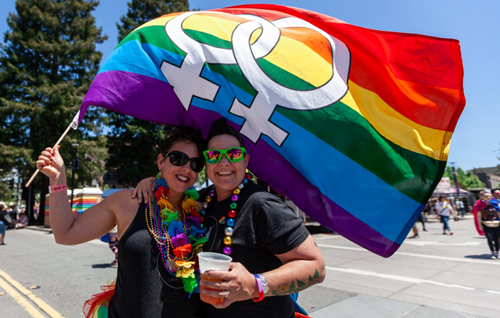 On June 19 Sonoma County Pride is hosting "Behind the Curtain" Wizard of Oz, Sing Along Movie and Dinner" at Sally Tomatoes / Somo Village at 8:30 p.m. Tickets start at $40 per person.
Pride weekend Sonoma County hosts Rainbow City Concert with headliner Todrick Hall and special guest Bright Lights, Darrick Barry, and Ryan Cassata with Cheer SF and DJ Lady Char at the Sonoma County Fairgrounds at 3 – 8 p.m., June 26. Tickets start at $25 per person with pods of up to four people.
The weekend closes with the Drag me to the River Brunch at 12:30 p.m., June 27. Tickets start at $85.
July ushers in Out in the Vineyard's return with six events in Sonoma, San Francisco, and a virtual drag bingo night.
On July 27, enjoy Twilight at Chateau St. Jean, a T-Dance surrounded by vineyards and rolling hills 6 – 10 p.m. in Kenwood. Tickets start at $10.
On August 22, head to one of Girls That Roam's favorite wineries, MacRostie Winery and Vineyards, for the vineyard's wine tasting paired with bites prepared by local chef Kyle Kuklewski at the Mix & Mingle at MacRostie Winery, 4 – 7 p.m. in Healdsburg. Tickets start at $10.
Launch Point
Santa Rosa, the urban heart of Sonoma's wine country, is the perfect launching point to enjoy a plethora of wine country activities during the day and urban nightlife at night.
You do not have to leave Santa Rosa to experience some of Sonoma's great wines. The city offers wine tasting experiences at tasting rooms within and just outside of the city limits, such as at Carol Shelton Wines, Harvest Moon Estate & Winery, Hook & Ladder Vineyards & Winery, and the perfect end to any day of wine tasting sunset on the hill at Paradise Ridge Winery.
Almost always, my girlfriend and I casually plot our journey through the Alexander Valley, Dry Creek Road, and Russian River vineyards using our favorite wineries as anchors during the day for our long weekend wine adventures.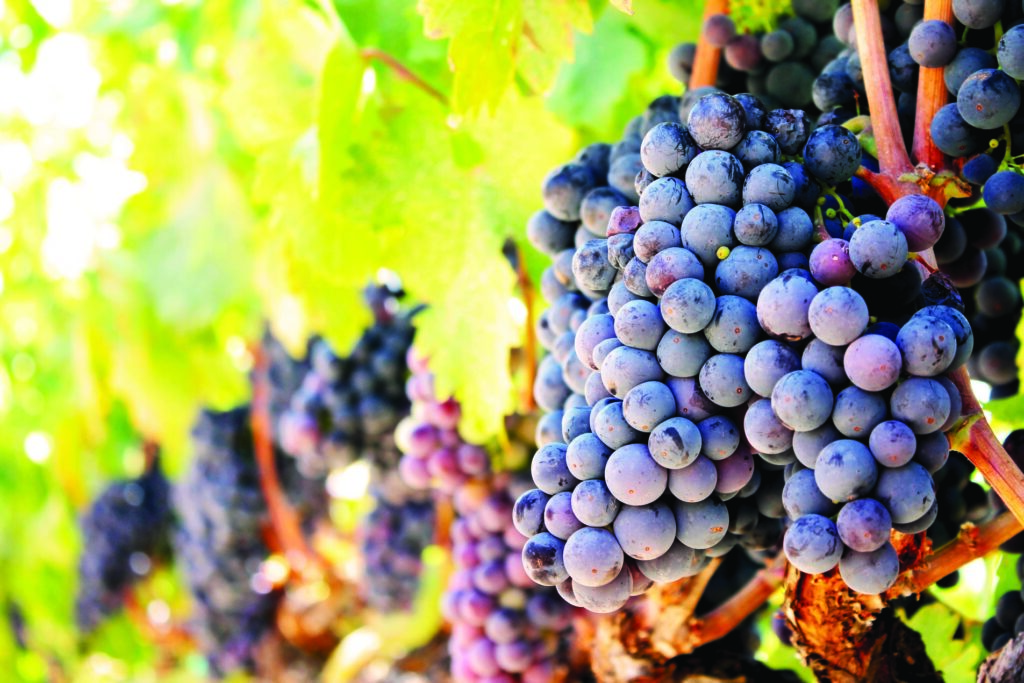 Some of our favorite wineries sadly fell victim to the pandemic, but many also survived.
One of our first stops is always, Mazzocco Winery, located on a pastoral road between Dry Creek and Alexander valleys, followed by a stop at neighboring MacRostie Winery and Vineyards, which offers a hilltop overview of the surrounding vineyards.
We then head to Dry Creek Road to Dutcher Crossing Winery and Ferrari-Carano Vineyards and Winery, before steering in the direction of Trione Vineyards and Winery in the Alexander Valley. Along the way we randomly stop in at small artisan and larger vineyards before making our way back to Healdsburg, Santa Rosa, or Rohnert Park for dinner and desert.
Where to Eat
Sonoma is one of California's premiere breadbaskets of the Golden State and America offering a cornucopia of dining experiences. There is no such thing as a bad meal.
In Santa Rosa, my girlfriend and I like starting our day off with breakfast. We beeline for the hipster The Spinster Sisters or cool Brew Coffee and Beer House before heading out for a day of wine tasting. We only return in the evening for an early dinner in Santa Rosa, Healdsburg, or Rohnert Park.
Some of our favorite Santa Rosa restaurants, including Ca'Bianca and Stark's Steak & Seafood,andinRohnert Park's 630 Park Steakhouse at Graton Resort and Casino.
Healdsburg is also home to many of our favorite restaurants, including Bravas Bar de Tapas, Campo Fina, and Spoonbar. For dessert, we head over to Noble Folk Ice Cream & Pie Bar.
After dinner, my girlfriend usually takes at least one night to drop me back at the hotel to head to Graton's card tables, while I get to enjoy a quiet night alone reading or watching a movie.
Where to Sleep
To keep the celebratory mood going throughout rainbow getaway to Sonoma, I suggest checking-in at The Sandman Hotel. The Sandman is a quirky hotel that offers guests a memorable stay with its unique retro mid-20th century décor, plush beds, pool, plenty of parking, and more.
The Sandman is located right off Highway 101 making it easy to hop on and off the freeway to visit wineries within Santa Rosa's city limits, such as Paradise Ridge Winery, which is on the hill across the freeway, and beyond along Dry Creek and Alexander valleys.
The hotel offers plenty of parking along with shared picnic tables, a bocce ball court, pool house and bar, special events exclusively for Sandman guests at the hotel, and many other amenities.
On hot summer days and nights, The Sandman's pool is the place to be with its pool house bar.
Book your next vacation with Girls That Roam Travel. Contact Heather Cassell at Girls That Roam Travel at 415-517-7239 or at [email protected].
Originally published by Girls That Roam.