Award-winning authors of sapphic literature (including lesbian, bisexual, queer, nonbinary, trans, and all diverse identities falling within the spectrum of woman-loving-woman attractions) will receive $46,000 in total prize money from the Golden Crown Literary Awards (the Goldies) in 2024, thanks to a five-year, $500,000 grant from the Aronson-Besthoff Fund of the Greater New Orleans Foundation. 
Largest Goldie prizes – $15,000 for first, $10,000 for second, and $5,000 for third place – will go to winners of the Ann Bannon Popular Choice Award, named for the legendary author of five lesbian pulp novels known as "The Beebo Brinker Chronicles." Written from 1957 to 1962, the books were bestsellers when first released and continue to enjoy remarkable longevity, especially for genre fiction. A coveted achievement for authors, the Ann Bannon Award recognizes books rated by judges as of the highest quality in their categories and then as popular favorites by the community of voters.
The Goldies are an annual program of the Golden Crown Literary Society (GCLS), an organization supporting an international community of readers, writers, publishers, editors, audiobook narrators, and fans devoted to increasing the diversity, accessibility, quality, and visibility of sapphic literature. The upcoming awards ceremony will be held during GCLS's 20th Annual Conference, scheduled to take place in the summer of 2024.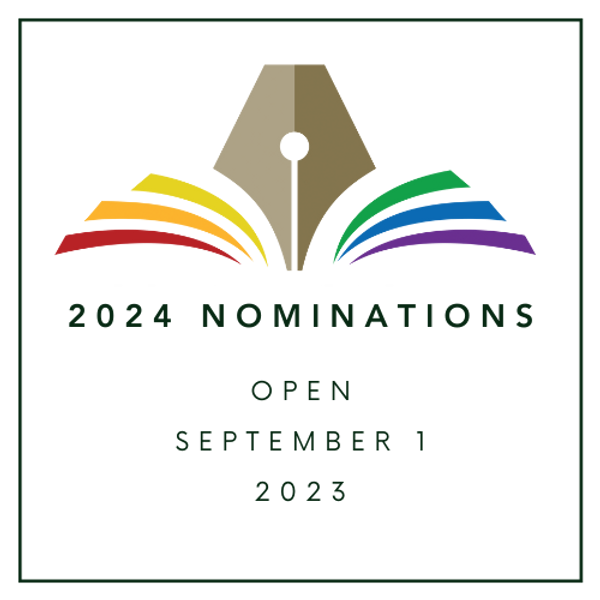 In addition to the Ann Bannon Awards, $1,000 prizes will be awarded to authors of top-scoring books in 12 genre-specific novel categories and in three "non-novel" categories, as well as to first-time authors of books scoring highest in the Debut Novel competition. Volunteer judges evaluate books in each category on a 1-to10-point quantitative scale, rating each on criteria set out in a comprehensive evaluation form. Criteria for novels, for example, include opening, premise, plot, characters, writing, setting, and reader impact. At the end of the judging process, judges' scores are tallied, and finalists (25% of category nominations), winners (10% of category nominations) and top-scoring books are determined via these scores. 
"We are incredibly grateful for this very generous gift, which can only be described as a transformational development in the field of LGBTQ literature," said Betsy Carswell, GCLS Board President. "The Aronson-Besthoff grant will elevate the visibility of the diverse range of sapphic literature being published. We believe that these are books that change lives, and this gift comes at a time when we must push back against those who are seeking to prevent these books from reaching the readers who need them."
The initial call for nominations for all 2024 Goldie Awards will be issued on September 1, 2023, for books published during this calendar year. Administrators of the Goldie Awards will include eligibility requirements, submission deadlines, fees for submitting e-books, physical books, and/or audiobooks, and other relevant information in their call for submissions. Questions can be emailed to Awards Administrators at [email protected].
Due to the generosity of the Aronson-Besthoff Fund of the Greater New Orleans Foundation, $22,000 in prize money was distributed to authors at the July 1 Goldie Awards Ceremony during GCLS's 19th Annual Conference in Denver, CO. A complete listing of all 2023 Goldie Award winners and monetary prizes can be accessed at 2023 Winners.